Select Items - Use Code - FRIDAY25
Welcome to... home chic home
We bring you our curated collections of sophisticated home accessories, furnishings, tabletop decor and more from established brands & artisans around the world.
Coffee Table Books
Search our exquisite coffee table book collection, featuring captivating titles from Assouline and Taschen. Immerse yourself in a world of art, culture, and sophistication. Elevate your coffee table aesthetics with these timeless treasures.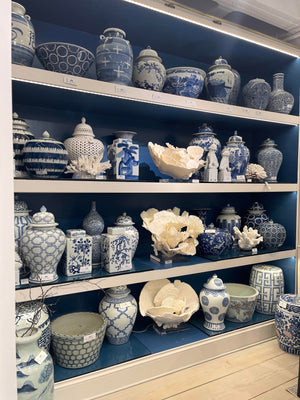 Ginger & Temple Jars
Shop our collection of authentic, handcrafted porcelain jars made one by one.
Shop Jars
This section doesn't currently include any content. Add content to this section using the sidebar.
Home Design Studio
Struggling with how to start decorating a house? Don't Stress! We can help you transform your house into an inviting and chíc space, while defining your style.
If you have a project you need styling assistance with, from only one room to the whole house, or just refreshing your home, let us create a chíc look for you.